Well last week I promised myself a special treat if I managed to do 100 miles on the bike.
This was taken as I was getting ready to leave to meet up with a fellow diabetic rider. Can you spot the special treat?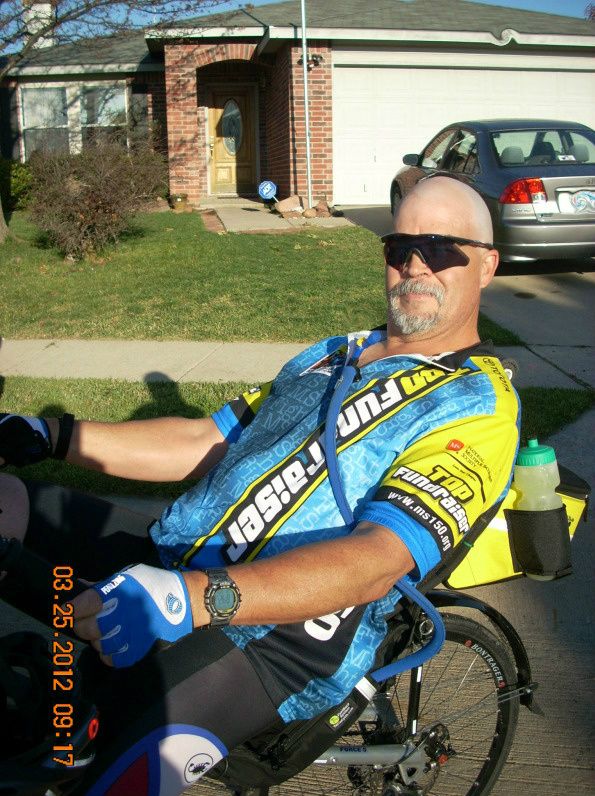 The first part of today's ride was meeting up with Jeff K, who is the manager for Team Red, (the diabetic team for Tour D' Cure). Jeff and I have been trying to get together for a ride for two months or so. It was finally nice to meet and get the chance to ride.
The first part of today's ride was a 25 mile ride through the local hilly loop north of the town. I felt bad for Jeff as he is a transplant from Michigan and his allergies are not yet used to a wet Texas spring and all the pollen. I can well remember the time my allergies had adjusting down here.
Once Jeff and I finished up, it was just too nice of a day to not enjoy so I headed back out into the county and looped up around Weston. 80 some odd degrees and very light wind with hardly any clouds, days don't get much nicer around here.
What worked and didn't work. I'd added a new bike bag from Bent Up Cycles and it worked great! My homebrew mounting system for it though needs work. Fig Newtons, Clif Shot Roks and Gatoraid continued to do well for nutrition. I know I should have drank more, but as it was, I was watering trees about every ten miles. What didn't work was somewhere on my bike I have something loose, time to go rattle hunting.
The total distance for today was 67.22 miles. A quick check of my blood sugar after the ride showed I was at 93, right in the normal range! An added benefit of today's ride was getting home and seeing this...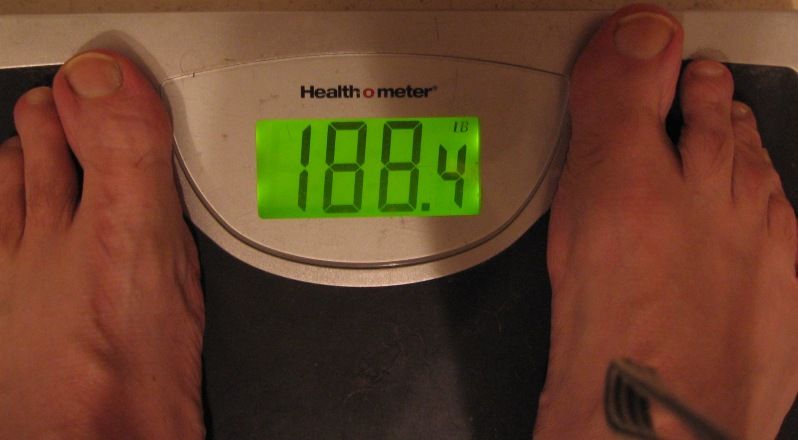 Too bad it's mostly all water weight. Darn!