Well I managed to pull it off.
Every since I did my first century back in 1988 I've loved the challenge of riding long miles.
It just seemed to be something that fit for me, it settled into my soul, this was my event.
The challenge of nothing more than myself, my bike, and a number on my bike computer.
To see if I can go longer than I've done before, to continually set that bar higher and higher.
Unfortunately years ago I'd let my love of cycling slide by the wayside due to career, an auto accident, poor lifestyle choices, (eating the wrong foods), and life.
It just seemed that although I loved to ride my bike, life was just going to get into the way.
Add a wife, kids, dogs and a house into the mix and things got busy.
Who had the time to ride?
The first wakeup call was getting diagnosed with Type II diabetes, the second was becoming insulin dependent, the third and final was realizing if I didn't do something I was going to lose my eyesight.
That third wakeup call I heard.
My wife and I made a change to a better diet, more exercise and a return to cycling via a recumbent.
Once I started riding again, that old love of the long distance ride came to the front in a big way.
While a 20 mile ride was nice, a 50 miler was better, I knew the true challenge was going to be 100+ miles.
That if I could make it 100 miles, especially as a Type II diabetic, I would be back.
All last week I had the nagging question running through my mind, could I do it?
Could I go the distance without blowing up and dying out there on the road?
I needed to figure out if I could do the distance as the local Randonneurs have a Brevet, (200 kilometers, 124 miles) ride coming up the end of the month that I'd like to do.
Saturday morning came around and the weather was right, breakfast was right, the time was right, this was MY day.
I rode it solo, just me to keep myself company.
I enjoy rides by myself, it gives me time to turn the brain loose and let it wander around on its own.
I find that this works great for problem solving, it allows me to look at things from different ways and come up with good solutions.
I tend to call this high speed meditation, (although on some portions of yesterday's ride, low speed meditation would be a better description).
One of the decisions reached was better glucose monitoring.
I'm even exploring the options for a 24/7 monitor for while I am on the bike, I'd really like to see what my glucose is doing during hard efforts.
And of course, there are pictures!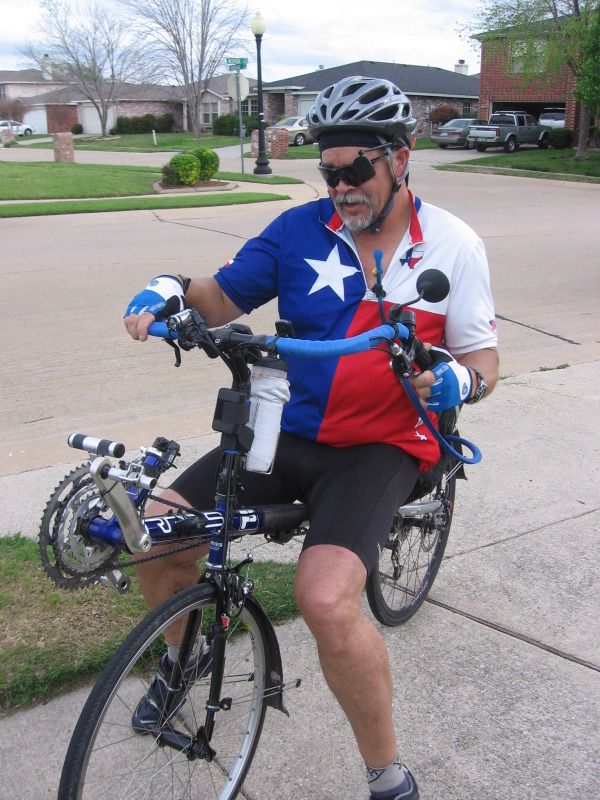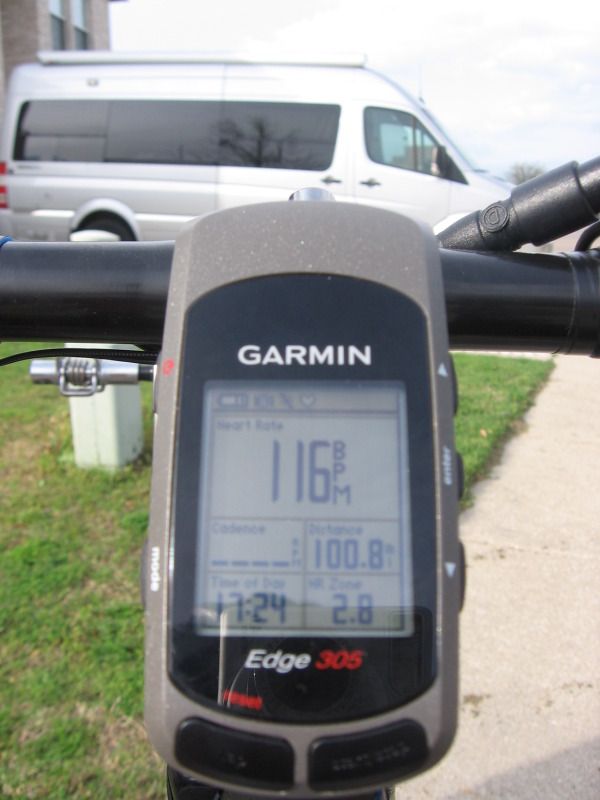 My GARMIN data for those interested is
HERE
.
Of course no effort like this comes without setting some type of carrot out in front as a treat for accomplishing the goal.
As to what the carrot was, you'll just have to look for the pictures later, I think you'll be surprised.
And once you hit one goal, you have to set the next one to chase.
And yes, I'm going back to that first century my buddy, Glen Handke and I did in 1988.
I looked at him and said, "Well 100 miles was fun, is 200 miles twice as much fun?"